First published on Power Retail
Even though fashion isn't on the top of everyone's priorities at the moment, it isn't stopping Showpo from global expansion.
Showpo has launched a new e-commerce platform in an effort to expand its global audience even further. The retailer has partnered with Tryzens for the launch, which enables the site to 'transform' customer experience from various touchpoints and 'supercharge' its global offering.
The retailer was launched in 2010 by Jane Lu, and famously started with 'a laptop and two shelves'. Showpo needed a 'modern and intuitive' platform that could scale easily with global expansion. Moreover, the new site offers 'innovative' ways to increase customer experience and overall performance.
"Our entire business is driven by our customers – the more we understand them, the better we can serve them," said Jane Lu, the CEO and Founder of Showpo. "For us, working with Tryzens to deploy Salesforce was the obvious choice. We wanted to improve the customer experience across multiple markets, and with Tryzens' expertise in Commerce Cloud, we have been able to implement best practice processes and increase personalisation. It has also helped us to utilise resources more efficiently, giving us the opportunity to innovate much faster."
Showpo is currently serving customers in Australia, New Zealand, Europe and the US. This site revamp allows the retailer to set its sights on rapid business growth, agility and scalability.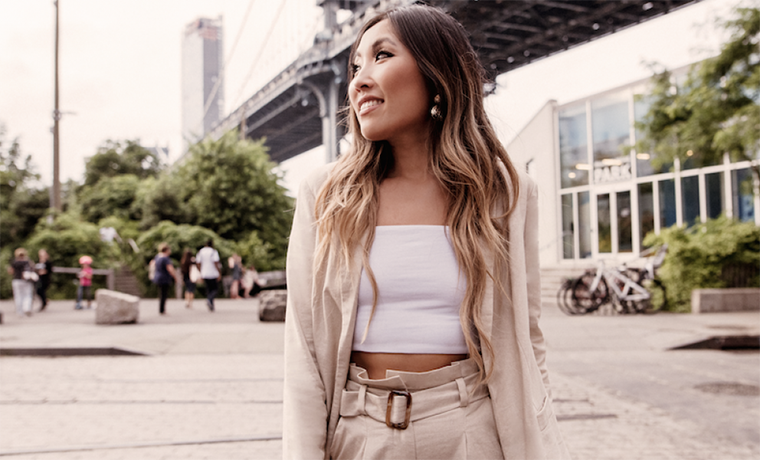 The partnership with Tryzens allows Showpo to intergate with Salesforce Commerce Cloud. This platform can support the rapid growth of the business and handle the logistical challenges of moving into new markets while 'enhancing' the customer experience.
Furthermore, Salesforce Cloud enables Showpo to introduce a range of different cartridges to provide innovative services to customers – this includes different payment options or loyalty scheme benefits.
"We are delighted to be supporting Showpo in its move to Commerce Cloud," said Andy Burton, CEO at Tryzens. "The new offering will give Showpo the capability to add a host of new features to further improve and enhance the shopping experience, bring its fashion-forward creations to life, and helping it grow unimpeded on a global scale. Showpo's dedication to providing the best possible experience to its customers very much reflects our own ethos, and we look forward to working together on continuing to optimise the site and drive sales and revenues."